Jeantet-Collen Prize for translational medicine for Ton Schumacher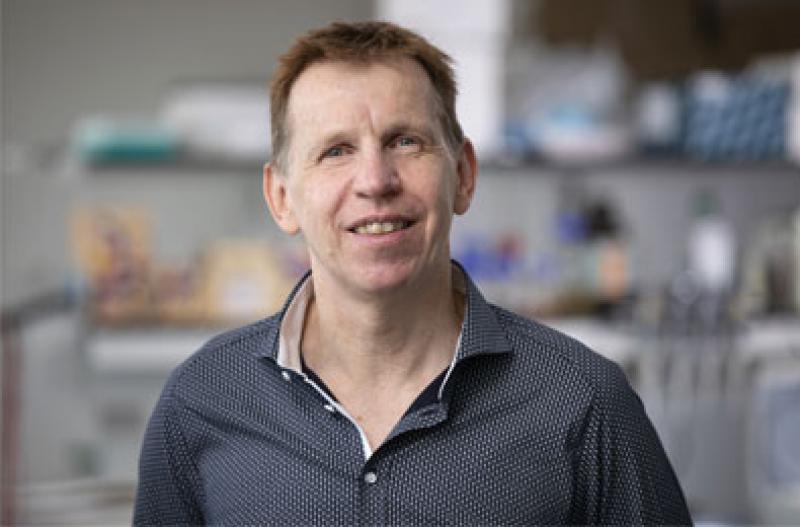 Immunologist Ton Schumacher from Antoni van Leeuwenhoek, who is also a professor at Leiden University and the Leiden University Medical Centre (LUMC), is to receive the Jeantet-Collen Prize for Translational Medicine 2021.
Schumacher is group leader Molecular Oncology & Immunology at Antoni van Leeuwenhoek (AvL) and Professor of Immunology at Leiden University and Leiden University Medical Centre (LUMC, Haematology).
Ton Schumacher is receiving this prize together with Jerome Galon (a French biologist and research director at the Institut National de la Santé et de la Recherche Médicale) for developing technologies to study the role of the immune system in the progression of cancer and for improving the diagnosis and treatment of cancer.
Groundbreaking contributions
The immune system is the defence mechanism that protects the body from the harmful effects of pathogens. Jérôme Galon and Ton Schumacher have made pioneering contributions to the understanding of how the immune system also can recognise cancer cells and to the understanding of the mechanism of action of new cancer immunotherapies.
Jérôme Galon and Ton Schumacher will use the prize to further understand the immune microenvironment during tumour transition and to develop technology to predict which tumour antigens will be recognised by T-cells, with a view to new diagnostic and therapeutic possibilities. The winners will receive chf 500,000 (+/_ 464,000 euro), of which chf 450,000 is for the continuation of the prize winners' research and chf 50,000 for personal use.
Both Galon and Schumacher have previously received numerous awards. Schumacher won, among others, the Stevinpremie in 2020, together with the Spinoza Prize the most important scientific prize in the Netherlands, and both Schumacher and Galon previously received the William B. Coley Award, in 2016 and 2010 respectively).
The Louis-Jeantet Prizes are awarded each year to experienced European researchers. The awards are not only a recognition of completed work but also serve to encourage the continuation of innovative research projects.
Since its creation in 1986, 96 scientists have received the Louis-Jeantet Prize: 27 from the United Kingdom; 17 from Germany and Switzerland; 15 from France; 4 from Sweden, Italy and the Netherlands; and 2 from Austria, Belgium, Finland and Norway. Among the 96 recipients, 14 have also won the Nobel Prize in physiology or medicine or the Nobel Prize in chemistry.